THE NEXT BIG THING?
The student who is chasing his dream of hip hop fame.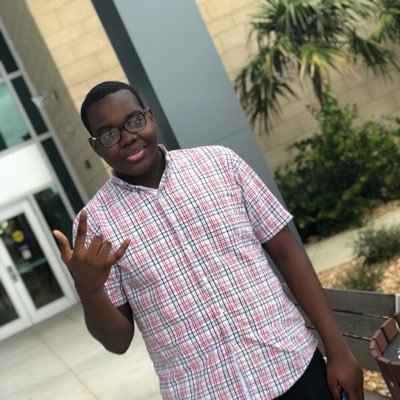 It all started with an aspiration and a mic. While sitting in his bedroom, he began coming up with rhymes and verses that were creative and catchy. Then it was on to recording a track and making the final touches. Finally, he did it. He uploaded his first song onto SoundCloud.
Since then, junior Deondre Perkins, better known as "Dre God," has gained a following from his music and posts on Instagram and SoundCloud. Racking up over three thousand followers on Instagram and over 200 followers on his SoundCloud account, Dre God has become a well-known name among students.
Some of his most famous songs are ones that are dedicated to special ladies in his life. This included "For V," with over 2000 plays and, "For Isabel," with over 1000 plays on SoundCloud. "I take a lot of time writing my music. My lyrics come from the heart and help me express my feelings through music," Perkins said. This time and dedication is shown through his well thought out verses and rhymes.
This fame did not come easy, though. Taking on the IB program and an online personality was challenging for him. "Suncoast also takes up a large amount of my time, therefore, I had to think of ways of managing my time," Perkins said. "As soon as I get home, I spend three hours on all of my homework and two on my music," he explained.
When Perkins started gaining recognition for his SoundCloud music, he started gaining following on his Instagram account, "@dre_g0d," as well. Over the course of two years, his follower count has greatly increased. In response to this, Perkins began creating funny videos to post on his account, hoping to be recognized by more popular accounts, such as WorldStar Hip Hop and Rap Radar. His most popular videos on his Instagram account have over 17,000 views.
"It took a lot of hard work to gain so many followers, but this growth is gradual and hard to maintain," Perkins said, "I must try to make up-to-date content and think of a vast amount of ideas that will get me the most followers."
He takes his SoundCloud music seriously, but gets to show off his comedic side on his Instagram. In his Instagram biography, it reads, "I'm a rapper who is also trying to make you smile."
Along the path of his rising music career, Perkins has always been thankful for the wide range of supports that he receives from his friends, teachers, and administration. "I love Suncoast and all the teachers and students," he said. The school allows him to express his creativity while also being academically challenged, making him a well-rounded and talented young man. Perkins also participates in debate at school, which explains why he is not afraid to be outspoken through his lyrics.
Whether it is through his music or his Instagram videos, Perkins has found ways to motivate himself and others to express creativity throughout the school. The name "Dre God" will stick in our minds as his popularity continues to rise.
About the Contributor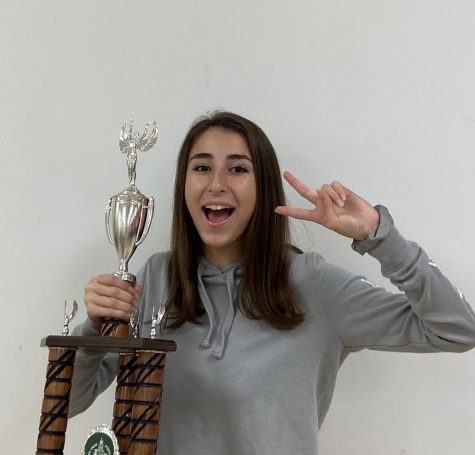 Diana Devine, Staff Writer
Diana Devine is a staff writer for The Legend Newspaper at Suncoast. She is a Senior in the IB Program. She enjoys spending time with her friends, dancing, and making videos on TikTok. Additionally, she enjoys writing and her dream job is to be a late night comedy show writer.