INSATIABLE
Netflix series is receiving major backlash for fat shaming.
Body shaming is something that occurs in the society we live in today. Nobody should feel ashamed of the body they are in, and should not judge others for it either. In the Netflix show "Insatiable," body shaming is a theme of the series, but it is there to reflect the current nasty values of society, not to fat shame.
"Insatiable" is about a high school student named Patty Bladell, nicknamed "Fatty Patty" by students at her school. Her high school experience was horrible. She was being fat shamed and took her emotions out by binge eating and watching movies with her friend Nonnie Thompson everyday. One day, however, after being rejected by her crush, she sadly tried to eat a candy bar outside a convenience store until being confronted by a homeless man. When the man mocked Patty about her weight, she punched him in the face, and then he punched her in the jaw, which resulted in her jaw being wired shut.
Due to her jaw being wired shut, she had to go on a liquid diet and lost a lot of weight People everywhere saw her as "beautiful," and that is why she lost it. She was being treated totally differently just because she was a different size. She had this deep desire to get revenge on those who made her life horrible. While trying to get revenge she also participated in pageants, winning a mother-daughter pageant and many others. Her journey for revenge is hectic and nobody knows how far she will go.
Overall, "Insatiable" is a great story that addresses body shaming through a comedic and satirical lens. Addressing body shaming is not the only thing the show introduces; "Insatiable" also addresses topics like the LGBTQ+ community, faith in religion and much more. If you, as a student, have experienced any type of bullying or loss of self worth please talk to a school counselor.
About the Contributor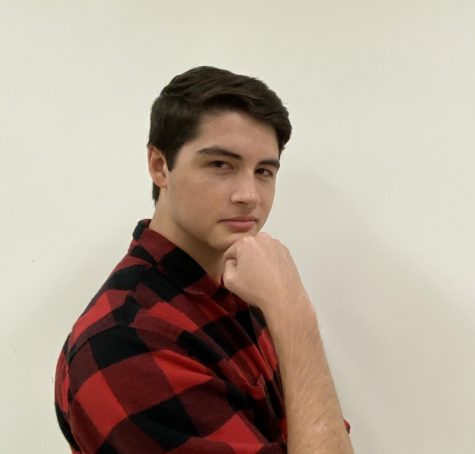 Jack Swank, Sports Editor
Jack Swank is a staff writer for The Legend newspaper. He is in 12th grade and in the IB program. Jack enjoys to write about technology and the world around him. When he is not in school or writing, he is either scuba diving or playing tennis.