PICTURE PERFECT
Murray-Johnson is Suncoast's new photography teacher, and she is a perfect fit.
This past October, Alan Crescas retired from his position as Suncoast photography teacher. To continue his legacy, Suncoast picked up Josie Murray-Johnson.
Murray-Johnson is very excited to work with Suncoast students; she wants to help all those who are strong in math and science embrace their creative side. To bring a new light to the photography program, she plans on making a few key changes. She will begin by making the camera the main focus of the class, and not Photoshop. Although Photoshop is a great tool, she believes students need to begin by learning how to use the amazing features stored within every camera. She wants to teach different aspects of photography in fun and exciting ways.
Murray-Johnson was not originally set on becoming a teacher, "It just sort of happened," Murray-Johnson said. She was born in Miami, but ended up attending school at Dreyfoos, where she studied theatre and photography. After high school, she attended New York University and pursued a degree in photography.
Once her education had been completed, she moved to Italy, where she worked on a cruise ship as a photographer. Murray-Johnson lived on board the ship, allowing her to see many different places around the world.
Then, she moved to Los Angeles, where she lived for five years before returning home. In Los Angeles, she worked as a freelance photographer for several companies and took headshots for several famous actors.
Finally, she moved back home last October and became a teacher in November. The best part about Murray-Johnson is that she cares about what she does and she cares about her students. She tells her students to worry less about their grade and, "To be passionate" in their work.
About the Contributor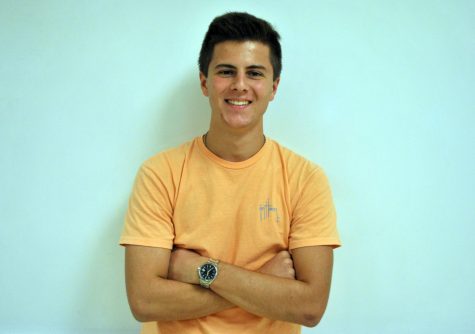 Conner Dickman, Staff Writer
Conner Dickman, who has been a staff writer for The Legend for the past two years, is currently 17. He prefers writing news articles, but particularly enjoys writing about politics. Conner writes political articles because they allow him to show the public the truth that lies behind the words of politicians. When he is not working on stories, or other homework, he catches fish in his neighborhood canal to pass the time.