IPHONE X HITS STORES
The iPhone X has many new and intriguing features.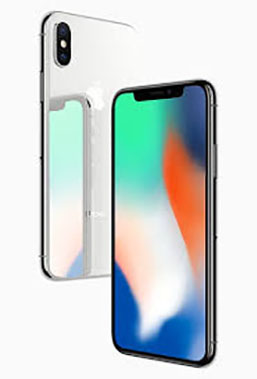 Cell phones are a necessity for most students and with many new cellphones coming out it gets difficult to choose. The iPhone X is a new cell phone on the markets. The iPhone x has numerous features that differentiates itself from other models.
One of the most technological advancements in the iPhone X is the ability to unlock it with the face of the user. The face scanner uses invisible dots to map out faces and light to identify faces when it is dark. It also has the ability to recognize faces if the user is wearing a hat, sunglasses, or even grown a beard.
Another feature is the OLED screen and improved pixelation for the camera. The screen has a "HDR display with a 1,000,000 to 1 contrast ratio, high resolution and brightness, wide color support, and the best color accuracy in the industry" said Apple. The front facing camera is tight packed with technology containing eight gadgets such as cameras, sensors, and speakers. The front camera has a feature called Portrait mode. Portrait mode "Shoot selfies with a depth-of-field effect that puts your face in sharp focus against an artfully blurred background" stated Apple.
People use cell phones for calling, texting, surfing the web and more.Therefore, a long lasting battery life can mean a lot to some people. The iPhone X  "lasts up to two hours longer between charges than iPhone 7" stated Apple. There is also a new way to charge the new phone: wirelessly. The new charger is called the Qi wireless charger and it works by placing the phone on top of a round charging platform.  These Qi wireless chargers are readily available in select airports, cafes, hotels, and even some cars.
For those who constantly drop their phones the iPhone X could be a good solution. The phone is made with thick glass and surgical‑grade stainless steel. The phone is also water and dust resistant.
Even though the iPhone X has many great features it all comes with a price. The iPhone X costs around 1,000 dollars, but it could probably be lowered later after the hype of the new phone.