THE NEW FACE OF SUNCOAST
It is not an easy task replacing a legend like Dr. Cartlidge, but the new principal, Mrs. Karen Whetsell, is up for the challenge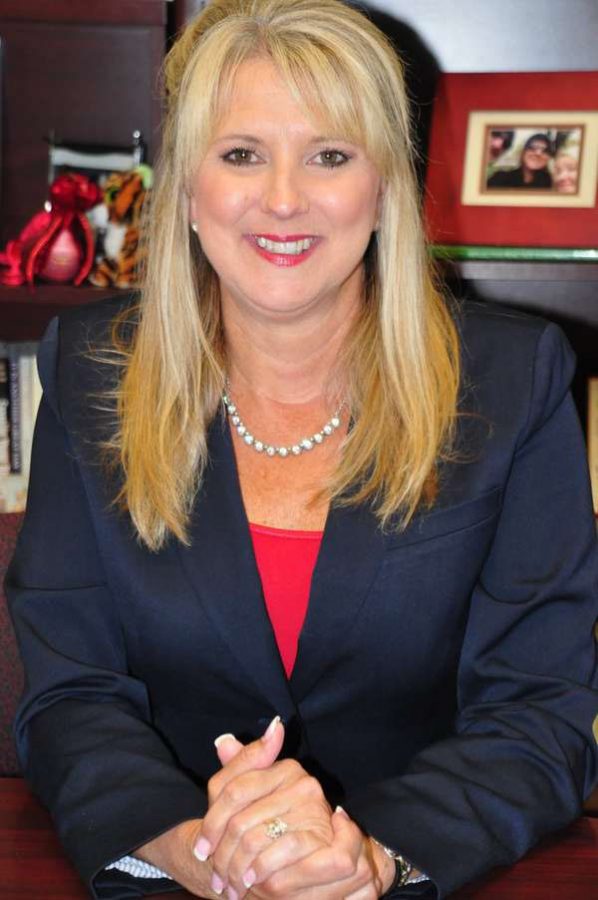 It is ten minutes before the morning bell and outside stands the new principal greeting the students with a big smile. Just before the end of last school year, Mrs. Karen Whetsell took over command after the retirement of long time principal of 8 years; Dr. Cartlidge.
Mrs. Whetsell first began her college days as a Business and Marketing major; hoping to become a buyer for a department store. During her time there, she also took education classes for the Humanities requirement. This ultimately paved the way for her new love of education.
"I was hooked. Here I found a place where I could use my intellect and creativity for the greater good of society. I changed my major and set on a course to graduate in three years," mentioned Whetsell in the interview.
In her final year of college, Whetsell earned a substitute position and then went on to have her first official classroom just before her 21 birthday. She quickly moved up the ranks, becoming assistant principal and later principal at 31 years old. Mrs. Whetsell has been the principal of four other schools which have each improved under her leadership. For instance, at Boynton Beach High School, Whetsell worked closely with teachers and staff to develop tutoring programs and academic support. These programs led the school to an increased graduation by 16 percent and also its first "A" rating in school history.
After leaving her mark at previous schools, Mrs. Whetsell has begun a new chapter at Suncoast.
"My favorite thing about being at Suncoast is the opportunity to listen, learn and lead the most academically powerful school in the District. It's also the hardest! We are, after all, the Chargers! I consider it an honor and a challenge every day to lead the most intelligent faculty, staff and students in the District," said Whetsell.
Mrs. Whetsell's journey to Suncoast was definitely full of opportunities and new experiences along the way. She is ready to lead the Chargers to greater things. Mrs. Whetsell plans to find a balance for everything she aspires to do, and to continue the greatness of Suncoast. After only a few weeks into the new school year, she has had such a great impact and some would say she is bleeding green and gold.