FIFA World Cup 2022
This World Cup is the first to be held in the Middle East.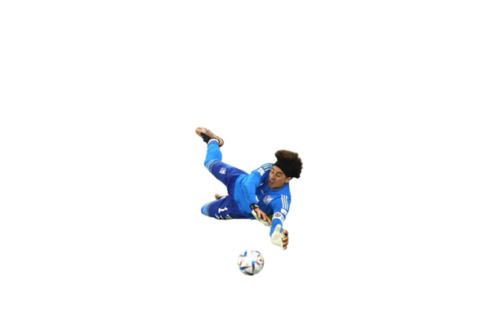 Every four years, 32 countries around the world compete to see who has the best soccer team. The 22nd World Cup will take place from Nov. 20 to Dec. 18 throughout five cities and eight stadiums in Qatar.
FIFA uses a group system to eliminate teams from the World Cup. Eight groups of four each compete against everyone in their group from Nov. 20 to Dec. 2. Then the round of 16 will be from Dec. 3-6, the quarter finals on Dec. 9 and 10, semi finals on Dec. 13 and 14 and the match for third place on Dec. 17. The finals will be played Dec. 18 at 10 am.
The first game will be Qatar versus Ecuador on Nov. 18. Sophomore Sophia Veliz is rooting for Ecuador to win the World Cup.
"Their team is super good and they have good players," Veliz said. Veliz watches the World Cup with her family every four years as a tradition.
"…And we feast super duper good," Veliz claimed. During the World Cup many people make their favorite foods and celebrate with their friends and family. One team that has never won the World Cup is Mexico. Freshman Cesar Sattui is also rooting for his family's team, Mexico.
"I hope Mexico wins the world cup because they have never won," C. Sattui stated.
World Cup 2022 will be the first World Cup held in the Middle East and the most expensive. The World Cup will cost around $220 billion, more than 20 times the cost of the previous World Cup in Russia. $6.5 to $10 billion have been reported to be spent on stadium expenses such as, installing air conditioning to the stadiums. The rest of the money is a part of the Qatar 2030 plan. This plan will build airports, stadiums, innovation hubs with hotels and sophisticated underground transportation in Qatar. There are many labor concerns surrounding this plan.
For example, the country has been accused of human rights violations in building the infrastructure to host a world cup. Between 400 and 500 migrant workers have died in construction for the World Cup stadiums. Qatar and FIFA have been planning this World Cup since 2010, with Qatar planning to house large sports and tech industries by building large world class facilities.
This World Cup is rumored to be the last for many star players. Cristiano Ronaldo, Guillermo "Memo" Ochoa and Lionel Messi are seasoned players who have never won the World Cup and are likely to play their last World Cup in Qatar. Messi, now 35, claimed Qatar 2022 will definitely be his last World Cup appearance. Christiano Ronaldo, 37, is rumored to play his last World Cup this year, but continue to play for his team in the Euro Championship in 2024. Another famous player said to retire after playing in Qatar: Neymar da Silva Santos Júnior. Neymar stated he thinks it will be his last World Cup because he does not know if he has, "the strength of mind to deal with football anymore."
Overall, Qatar 2022 will be one of the most momentous World Cups. By being the most expensive, the first to be held in the Middle East and the last World Cup for many important players, World Cup 2022 will be a significant event.