Trick or Treat?
Deadly drugs are being disguised as candy.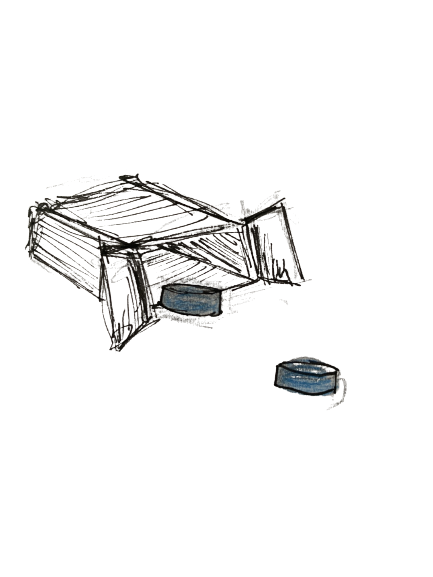 A recent surge in brightly colored fentanyl, made to look like candy, has caused a commotion among parents and officials. Between new technologies that allow for the resealing of candy packages and the increasing variety of objects being hidden in candy, people are stopping to inspect their candy more and more.
Fentanyl is one of the most powerful painkillers, often used to treat pain among cancer and post-surgery patients. A recent CDC study proved it is 50 to 100 times stronger than morphine. According to the United States Drug Enforcement Administration, just two milligrams of the drug can be fatal.
In addition to being lethal, this drug comes in a colorful form known as rainbow fentanyl. These multi-colored fentanyl pills are intended to appear as candy to children. These pills have been a major concern among parents this year and many officials have warned parents to inspect their children's candy thoroughly.
"I have been more worried while trick or treating the past couple years, so I think it's now more important than ever for everyone to go to a safe and trusted neighborhood," sophomore Katie Whitefield said.
One of the main aims of giving the brightly colored pill to children is that they will become addicted and be possible buyers of the drug in the future. While it is highly unlikely that a child would become addicted off of such a small dose, it is a risk many are not willing to take. If this is the case and someone does develop an addiction, they can always go to a guidance counselor, trusted family member, or a rehabilitation center for help.
"So many people are ruining their lives as a result of a single wrong decision. Perhaps they don't understand the implications," an anonymous head medical officer of a rehabilitation center said about the use of fentanyl.
This recent danger is not only in the candy itself but also in the container. New technologies allow the resealing of packages to go completely unnoticed. An incident recently occurred on Oct. 19, 2022 involving the discovery of resealed packages at the Los Angeles International Airport. While going through security, candy packages were found containing around 12,000 fentanyl pills. The well known candy packages including Sweetarts, Skittles and Whoppers had been resealed in an attempt to transport the pills through airport security.
"It's been so scary hearing about it on the news, especially because it's easier for people to seal the candy bags up without leaving a trace," junior Claire Dinh said.
Because of the reported incidents involving this drug, some parents are taking precautions such as searching their child's candy and throwing out suspicious looking packages, while candy in other households go unsearched. Major holidays that are causing this concern include Halloween, Christmas, Valentine's Day and Easter. With all of these major holidays approaching, these concerns could either be heightened or dismissed depending on results.
However, despite what many expected, no major incident involving hidden fentanyl was reported this Halloween. Many credit this to the drug's high cost and believe that it is not likely to just be handed out. As a result, many are questioning if this was just another spooky story this holiday season.