Betty White's Legacy
A legend has sadly passed away, but will not be forgotten.
"Thank you for being a friend. Travel down the road and back again. Your heart is true, you're a pal and a confidant."
These are the words from the theme song of the iconic 1980's sitcom, The Golden Girls. The show which spanned seven years on NBC was a hit for the network and was a trendsetter for it's style, humor, and new approach to the sitcom genre. While the show boasted many stars- one in particular was a hit right from the beginning and drew the show some of its highest ratings. The character of Rose Nylund, played by actress Betty White, shined on screen and brought the show instant success.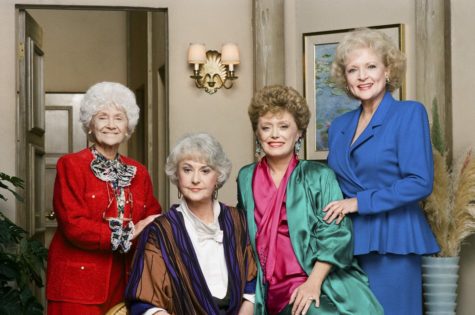 For Betty White, The Golden Girls was just a small part of a career in television that covered well more than a half of a decade. On Dec. 31st, 2021, White passed away at the age of 99. Born in 1922, her career began in the 1940's in radio and then on television in the early 1950's. She was nominated for several Emmys ahead of her breakout role on the Mary Tyler Moore Show.
As she told People magazine in 1999, "You better realize how good life is while it's happening, because before you know it, it will all be gone".While one would think a career such as White's would be full of acting training and education, White never received any prior experience. She brought her own natural talents to the screen and believed that was the best way she could deliver her characters to the audience.
As noted by Insider, "I just want to bring as much naturalness as I can," said White. "I'm not saying that people who take acting lessons are false. They're much better than I am, but it doesn't work for me."
For White, it was highlight, after highlight, after highlight- and then came The Golden Girls. The show was a break from most typical sitcoms at the time as the show centered around four women living in South Florida, profiling the ups and downs of their love lives in their golden years. Right from the start, producers felt that Betty's White talent and character delivery was the right fit for the show.
As reported by the New York Times, "The character, introduced in the show's fourth season, was conceived as cloying, calculating and predatory, her deviousness always accompanied by a charming smile. The producers wanted a "Betty White type" to play the role". Fortunately for the producers, the network, and the world Betty White came to the set to play the role. Her passion and dedication into making Rose Nylund an unforgettable character will be forever remembered for many generations to come.
While I didn't grow up on the Golden Girls, my parents sure did. Even to this day, I'll see them turn on the TV, find a streaming network and I will instantly see and hear Betty White across the airwaves. Even if she were to just start up today, I think that she would be adored even by people my age. This is because of her comedic genius, her ability to adapt to the ever changing world of television as well as connect with various personalities and cultures that make television what it is today. It is nice to know that I had a chance to see her perform while she was forever young in our hearts. As the lyrics say "thank you for being a friend"- that was what Betty White always wanted to be- a friend. Betty White is widely honored for her commitment, entertainment and dedication to the television industry. She will continue to be a notable television legend for the many generations to come.