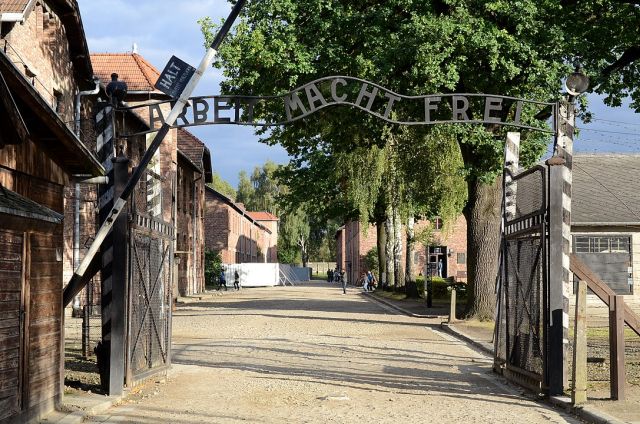 REVISITING THE PAST
Today's history will not prevent students from learning yesterday's.
November 2, 2020
In light of the Covid-19 pandemic, Palm Beach County students had the opportunity to tour the Holocaust concentration camp Auschwitz virtually. Tours of the historical concentration camp have been brought to nine schools in the county, with Suncoast sitting at the top of the list.
According to the Sun-Sentinel, "The virtual tours of Auschwitz and Birkenau are being launched by the Jewish Student Union of the Boca Raton-based Southern NCSY".
While the tours started off with being open to Jewish Student Union members, they have been expanded to reach a larger student population.
"We are in the process of determining what would best fit our students and our academic schedule here at Suncoast," Neil Brown, Holocaust Studies teacher said. 
Brown, who has taught the course for the past two years, knows just how important it is to learn about the past with firsthand experiences; However, that can be quite difficult amidst an ongoing pandemic.
"Seeing the actual place as it was and how it currently is, knowing that for some that was the last thing they saw, can leave an impact that no lecture can,"  Brown said. "It lingers with you".
Suncoast students are no strangers towards instances of antisemitism in school, with National Honor Society members performing a Nazi salute during the pledge in 2018. Thus, the push for Holocaust education with advanced technology is that much stronger.
"I think there are a ton of people, both in Suncoast and in the district that don't even believe the Holocaust was real. Antisemitism is very much alive today," senior Alexa Pamatat, Vice President of the Jewish Student Union said.
The timing of the virtual tours could not be any more relevant, with the Palm Beach County School District's Holocaust Education Week coming up on Nov. 9. Honoring the 82 anniversary of Kristallnacht, or the Night of Broken Glass, Palm Beach County students will participate in an event centered around Anne Frank. 
The program is called Through the Eyes of a Friend and students in grades 5-12 will be encouraged to partake in these efforts rooted in remembrance. Additionally, teachers of younger students have access to a video with lessons on the importance of kindness.
"I want it to bother and eat at those who see it. I want the experience to leave the person driven, either consciously or subconsciously, to ensure that something like this will never occur, even remotely, again," Brown said.
While the virtual tours might have slight variations compared to physical ones, many see it as a great opportunity for those who are uneducated about the Holocaust to immerse themselves in knowledge.