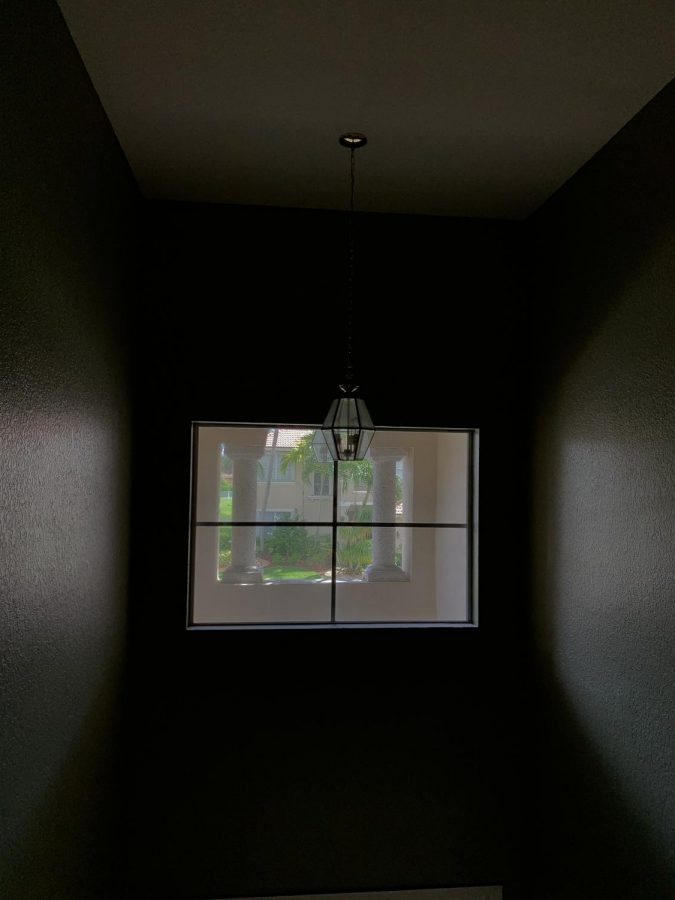 FINDING THE LIGHT WITHIN
Coping with grief when you are trapped within it.
November 4, 2020
Down in the streets of New York, the sun sets and rises among the bustling traffic. The light shines through apartment windows, empty broadway theaters and quite contrastingly, the Coronavirus floor of the local hospitals. For senior Audrey Jefferson, there were two ways to look at her situation: accept her grandma's disease as what it is or blame the world around her for their failure to do the same.
"I couldn't believe it when I first heard my grandma had Corona. I wanted to hide it from my friends because I didn't want to make a big deal out of something I had no control over," Jefferson said. 
The news was devastating, especially when looking at social media to find some of her closest friends hanging out, perpetuating the virus that would soon take her grandmother's life. There was no way out.
"I was trapped inside, knowing that my best friends, people I consider my family, had been making everything worse for me. I thought they would stop when I had actually told them about what was going on. But it didn't," Jefferson said.
As time passed, and her grandma's conditions worsened, Jefferson felt like she had no other option but to confide in what she thought was her support system. She had come to realize that her friends never had malicious intentions when spending time with one another. In fact, they did not even realize the implications of their actions.
"When Audrey had told me the situation with her grandma, I felt bad, obviously," senior Nancy Borden, a friend of Jefferson, said. "Looking back now, I can't believe that I essentially invalidated her grandma's health problems by going out and causing the same problems for others. In my head, I knew what I was doing was bad. It's unfortunate and it's awful, but it took her grandma's life for me to realize how destructive my actions had been the whole time."
Darkness crept in, and in Jefferson's last phone calls with her grandma, she braced herself for the pain the future would bring. Being separated from her mother while she flew to New York, having to watch her grandma's funeral over a broadcast because of the country's given state, and most painful of all, staying inside only darkened Jefferson's spirit.
"The worst part about everything was definitely having to do my part, staying home and everything, while people literally go out, have fun, then come home and spread fake information about something that killed my family," Jefferson said.
Referring to several posts she had seen about the virus on Instagram, Jefferson stated "It hurt for sure to see all these people say that only a small percentage of the population actually die from Corona. Is that supposed to make me feel better? Because, to me, the damage to my family has already been done and it's been done to many families across the country. Even if few people die from this pandemic, that mindset is so insensitive and childish to have. People still die. It doesn't matter how many, so it's best to just show sympathy at this point, and stay home, of course." 
Despite facing internal struggles, battles with friends and hearing hurtful messages on social media,  Audrey Jefferson has emerged stronger than ever before. She has her moments when she needs to shut the blinds and listen to her innermost emotions. Regardless, rare is the day when she fails to open the blinds back up and let the light that remains shine through.
*All names used in this article have been changed for the purposes of keeping anonymity.