AN ASCETIC DISCIPLINE
A spiritual practice that all Suncoast students could practice.
January 27, 2020
Of all the things people would remind you to do, you would never stop to think they would remind you to, "Don't forget to breathe." This, along with all the difficult body positions, hard stances, the breathing techniques, are all encapsulated into an ancient discipline originating from ancient India:Yoga.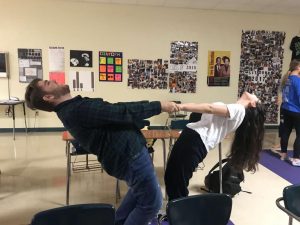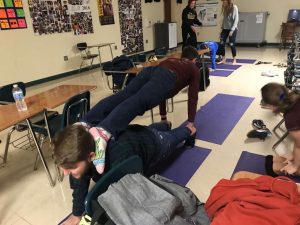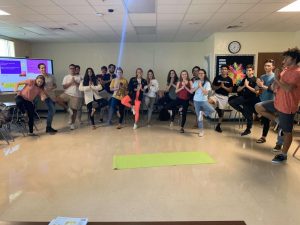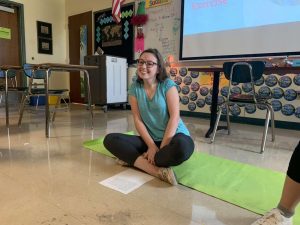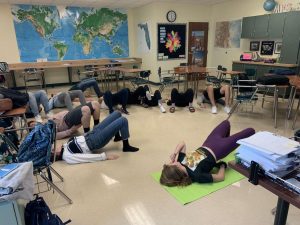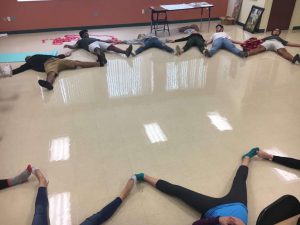 At first glance, yoga looks peculiar, unconventional, undisciplined, but what lies deep down within this practice is an enlightenment encompassing not just your physical body, but your spiritual body as well. Yoga is not something as simple as stretching, but also not something as hard as pilates, or playing an instrument, or trying to figure out how to do calculus, it is rather a routine set of meditation and breathing exercises focused on creation of mental clarity and calmness. 
The stereotype that  yoga seems to be practiced only by elders is entirely wrong. Athletes from a wide range of sports all now practice yoga in order to become more flexible, more agile and more dynamic. "Yoga is something you can do at every level, whether it acts as a destressor, helps build physical fitness, plays in calisthenics, creates strength, all that if done properly, will prevent the risk of injury in everyday activities or intense workouts," English teacher and yogi (person who practices yoga) Michele Lackovic said. 
At Suncoast, we are  known for the rigorous and demanding academic workload. Students spend much of their time focused on academics to the point where stress becomes inevitable. "Practicing yoga has improved my emotional and physical health since the exercises can be both relaxing and physically demanding. Being a senior in the IB program can be very difficult, so it's […] nice to have yoga as an outlet for reducing anxieties about school and clearing my head," senior Coco Plascenia said. Due to the high stress level at Suncoast, seniors Plascenia, Cecilia Perla and Ruby Funfrock together introduced a Yoga club that now is more than popular. Everyday at lunch, tons of students come out just to participate in the large variety of poses that relaxes their psychological and physical embodiment.      
The benefits of yoga are vastly seen throughout the world. People practice yoga in order to achieve clarity, and though it seems underrated, people are now expanding the practice throughout all ages. The exercises may look odd, but the benefits are certain to be relieving and mind opening.