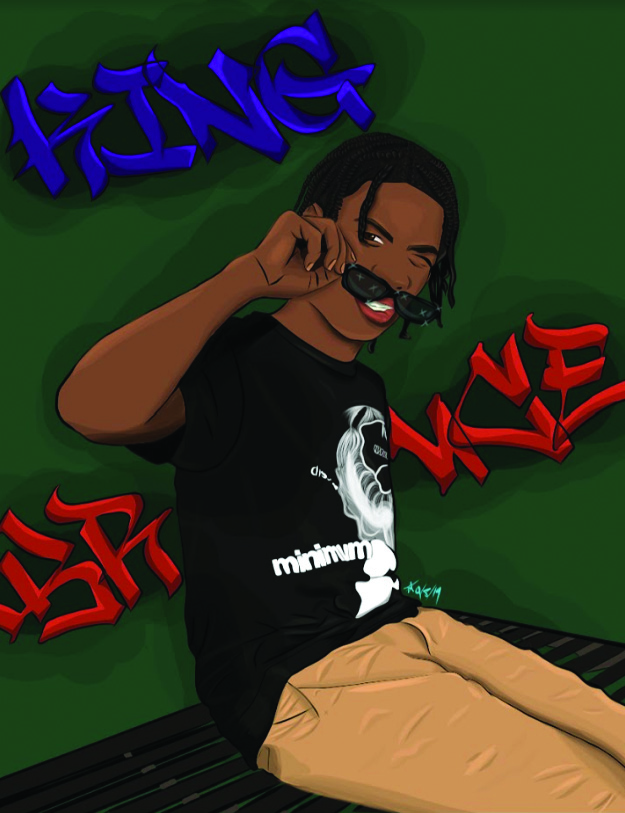 New Look To Art
Tips to improve your art style and tips to begin drawing.
January 16, 2020
As social media usage starts to increase, more artists are using it as their platform to share their art to billions of people every day. As more art starts to pop up on social media, more people have been interested in starting to become an artist, or improving in their already existing art style. Whether it be traditional art, or digital art, here are some tips to help people get started on an art journey. 
Many traditional artists want to dive into the world of digital art, but do not know where to start. A good way to start digital art is to buy an iPad or tablet. Though digital drawings can be done on a regular smartphone, some artists prefer to have a lot of surface area to work on their delicate art work. Once getting a preferred device to draw on, there are a couple apps that can help kickstart a journey on the digital art work. One of these apps is Adobe Draw, which is free to use and download. Adobe Draw is a simple app with a lot of different features to help create artwork. 
          "For my digital drawings I like to use Adobe Draw on my iPad, it's easy to use and I like the end results when I'm done with my artwork," said junior,  Susan Castro-Shell. 
          Adobe Draw has some default brushes that include the basic round brush, basic taper brush, basic flat brush, basic chisel brush and the basic terminal brush. Each brush has settings that can be manipulated to change the roundness, angle, taper and size. It also includes a color wheel where one can choose the exact color they want and manipulate how light or dark they actually want the color to be. 
          One option that the app does not provide is a blending tool, but this can be worked around by using their opacity tool. By changing the opacity of the brush, a smooth blend can be created by adding low opacity layers on top of each other to get a nice smooth blend on digital drawings. Adobe also has features like layers and preset shapes to help with drawings too. The app is straightforward and helps start a digital art journey. 
            "There are many good tips for traditional art, like placing a piece of scrap paper under your drawing hand to prevent the artwork for smudging everywhere," said Castro-Shell. 
             Some people get discouraged when starting traditional art because they feel as if they are not improving as quickly as they want to. One tip for traditional art is to be patient, it is going to take time to improve  artwork. Patience will help to advance one's artwork, rushing your artwork will most likely leave a person wishing that they took more time focusing on the small details of the piece. 
             There are many ways to improve artwork or to just start drawing in general. For beginners, artwork may not look like that of artists of five or more years, but with patience, the artwork will be something that can be shared with the world through social media or other means. Do not be discouraged by other artwork, let it inspire people and help others improve on their own artwork.