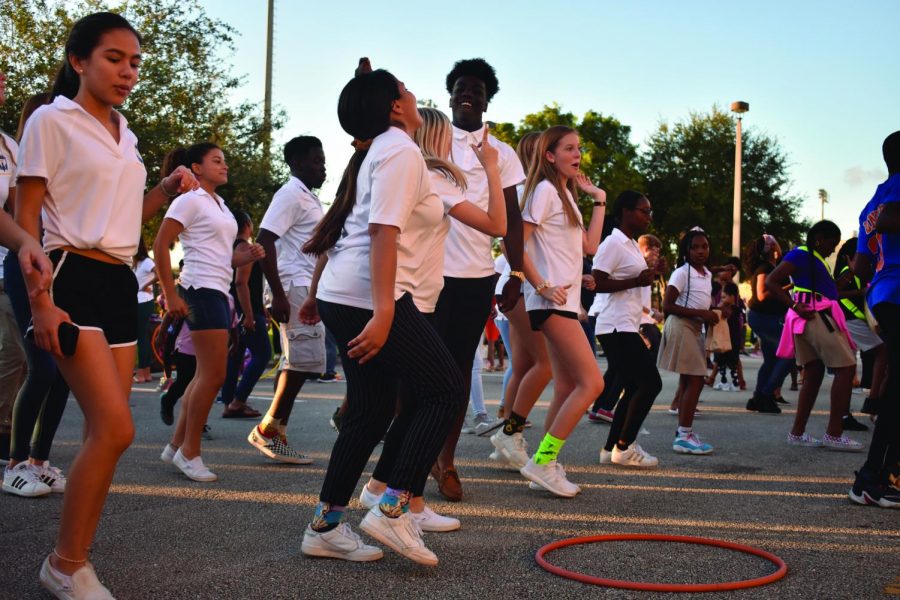 Fall Festival
Bethune Elementary and Suncoast collaborate to create the annual fall event.
December 12, 2019
On Oct. 30, the Fall Festival took place at Dr. Mary McLeod Bethune Elementary School. The event takes place every October for children at Bethune as a celebration of the fall season, comprising of multiple booths and activities for families to enjoy.
Over 200 members of the National Honor Society (NHS) volunteered at the event, bringing in candies, crafts and pumpkins for the children to take home.
Katrina Granger, principal of Dr. Mary McLeod Bethune Elementary School, was present throughout the entire event and found this year's event to be a success.
"This year's festival was outstanding — organized, well attended and facilitated by a dependable group of Suncoast students," Granger said.
The service from NHS members for the event was effective due to NHS sponsor Kara Macsuga's efforts of assigning volunteers to activities at the event.
Granger added, "A tremendous thank you to Mrs. Macsuga. She really made the event a huge success by overseeing the volunteers and assigning them to the various stations."
The NHS members managed booths such as Arts and Crafts, Relay Racing, Hula Hooping, Fishing, Face Painting and more.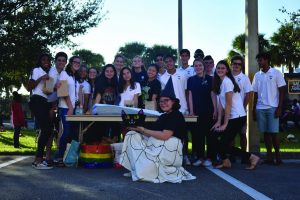 Senior NHS president Brandon Wisnicki enjoyed seeing Suncoast students engage with the Bethune students.
"It's a beautiful thing to see the current students inspiring the next generation of Chargers," Wisnicki said.
Wisnicki, who was apart of NHS in the 2018-2019 academic year, found the event to be "extremely successful." For the last two years, NHS members managed the event, and with growing involvement, the members have the opportunity to get creative and thoughtful about making every festival better than the next.
This year, the event had complimentary food and refreshments for families from food trucks. There were two trucks, the Kona Ice food truck and the Christ Fellowship food truck, provided with the help of Bethune administrator Sherrita Cromwell and NHS Service Project Committee members Landon Perez and Emily Briceno.
Fall Festival will take place again in October 2020, and is open for help from all Suncoast students. To get involved in next year's event, contact Macsuga in room 3-101.