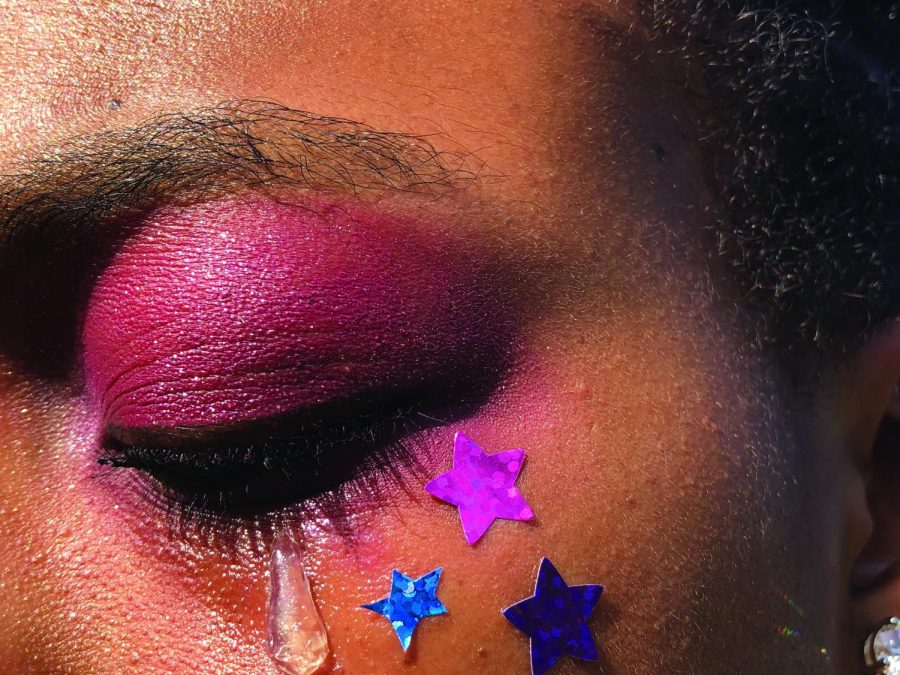 EUPHORIA MAKEUP LOOKS
A how to makeup guide on looks from HBO's Euphoria.
October 4, 2019
HBO's tv series Euphoria, an adaptation of the Isreli show with the same name, follows the lives of a group of teenagers as they navigate through the world of high school with drugs, sex, friendship and trauma. The series follows the lives of Rue Bennet, a recovering drug addict fresh out of rehab, but has no intentions of staying clean. Jules Vaughn is a transgender girl who is in search of her place in the world. Nate Jacobs is a jock with anger issues who showcases signs of sexual insecurities, and Maddy Perez, his girlfriend, struggles with bearing the weight of his physical and emotional abuse. Cassie Howard, struggles to rid herself of her sexual past, and Kat Hernandez, a body-conscious teen begins to explore her sexuality. 
Euphoria has received mixed reviews from critics who claim that the show accurately depicts the teenage experience. However, there are others who say otherwise. Despite these mixed reviews, the show has sparked recreations of the makeup looks that the characters wear throughout the series. Doniella Davy, a makeup artist for the show stated that the makeup used on a character is used to show how they feel. The makeup from the show looks fairly complex, but they are quite simple to recreate. Here are the steps to create two of the looks from the show.
Rue: 1×08 "And Salt the Earth Behind You"
In this episode of Euphoria, the cast attend a winter formal and Rue (played by Zendaya) attempted to mend her relationship with Jules.
Steps to recreate this "starry" look:
Prep the eyes using primer 

Apply a mix of purple and pink eyeshadow to the lid                                                                                                                                                                           

Drag the eyeshadow around the outer lid and under the eye              

Apply a white glitter to the lid, and the undereye and blend                                                       

Apply a black liner along the upper lid of the eye

Apply a black mascara to the lashes

Using a hot glue gun, make "tear drops," and once they are cooled off, use an adhesive to apply it under the eye         

Apply adhesive stars around the eye
Jules: 1×03 "Made You Look"
In this episode, Jules (played by Hunter Schafer) began falling for a boy named Tyler,and Kat began video camming for money.
Steps to recreate this "cloud" look:
Using white eyeliner, make five dots starting at the crease of the eye     

Using the liner, connect the dots forming semi-circles

Repeat steps 1-2 near the inner eye, but starting with four dots instead of