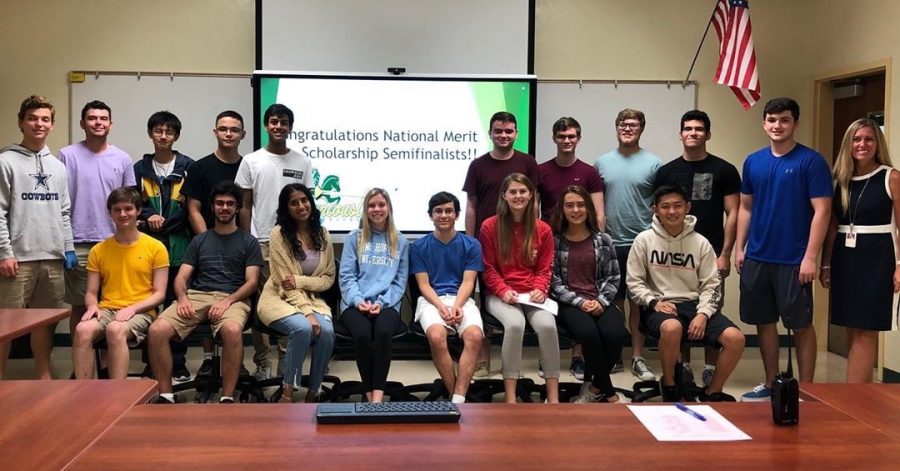 NATIONAL MERIT SEMIFINALISTS
18 Suncoast seniors became semifinalists for the National Merit Scholarship.
October 14, 2019
The National Merit Scholarship is awarded to students in the United States for their overall academic excellence. The following 18 Suncoast Seniors have managed to make it the the semifinalist stage of the competition: Nima Aria, Aidan Funicelli, Tristan Funicelli, Jonathan Hung, Subhash Kantamneni, Nicholas Kapsos, Alicia Kaufmann, Brandon Lee, Anthony Li, Shane Lunsford, Indu Malut, Jack Nathan, Santino Ramos, Caroline Rozzo, Alexander Ruehrmund, Michael Sauer, Matthew Schrank and Nicholas Sharpe.