A TIME OF APPRECIATION
Students celebrate culture in the Heritage Assembly.
February 2, 2019
In this year's Heritage Assembly on Feb. 1, 2018, students celebrated the unity and diversity of Suncoast High School. The Hands Across Campus club compiled several Suncoast students to create an enjoyable presentation for this year. From Ireland to the Caribbean, performers created routines that effectively display the exceptional aspects of different regions and their cultures, hoping to spread the love for what they are representing.
Junior Natasha St. Hilaire said, "Learning about other people's cultures is so important because our cultures are apart of who we are. They are woven into the fabric of our lives, and embracing someone's culture only makes you that much more knowledgeable about who they are."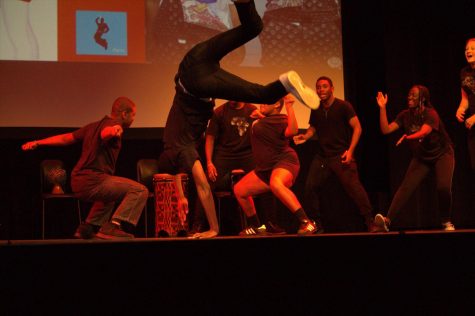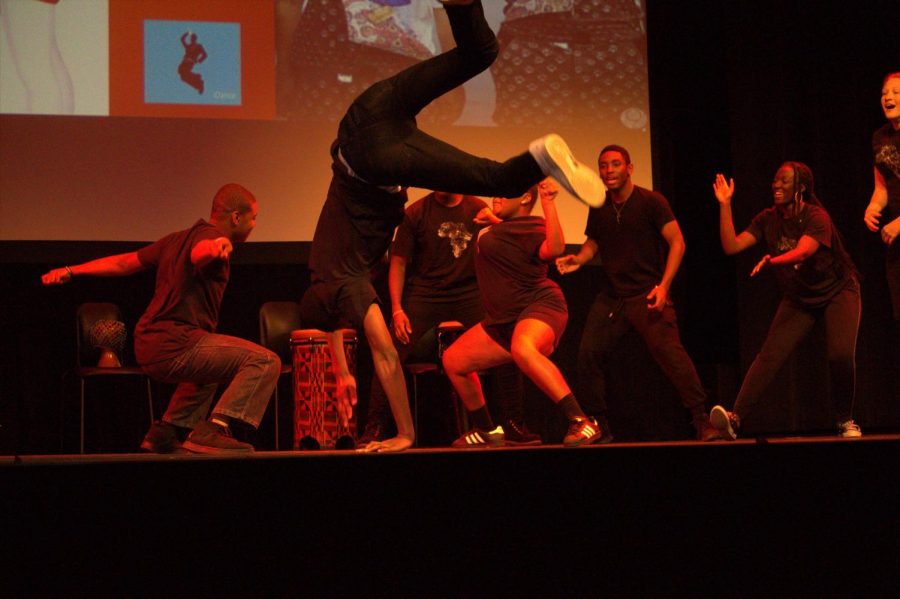 The Heritage Assembly stressed the importance of appreciating other cultures, with groups including students that are not from the region they are representing.
Sophomore Christina Chen, a Chinese-American, danced for South Korea. "As an avid K-Pop fan, I don't really like how people hate on it just because it's in a language they don't understand." Chen wanted to show people how beautiful and entertaining Korean music was, and that is not much different to mainstream Western music.
Other performers want to make a statement on appreciating their own background, as people tend to stray away from their traditions when living in a country with its own cultural structure.
"I want to send a message that you don't have to be afraid to hide your nationality or culture from people," Sophomore Tawfiq Rawnak who represented Bangladesh commented. "As a Bangladeshi immigrant, I want to show everyone on how there's nothing to be afraid about in culture."
Students used the talents they acquired during their childhood to put on a quality performance for the assembly.
"I have been learning Bharatanatyam Indian Classical dance since I was 5 and love performing," senior Annanya Agarwal said. "…sharing that aspect of my life with my peers at school is such a fun experience."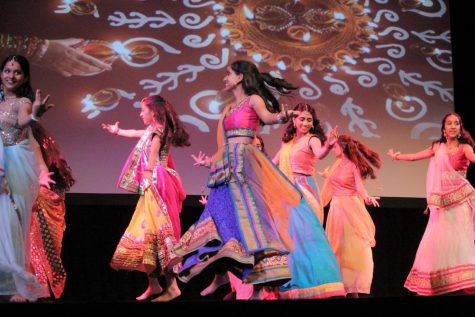 The show may only show the final product of each group's performance; however, the performers practiced for months and revised their routines many times to achieve such a remarkable result.
Junior Juan Rivera, a performer for Cuba and Dominican Republic stated, "…the hard part is all the work that the audience doesn't see like on our own time when we're rehearsing and preparing what we will perform."
The performers changed their personal schedules too, sacrificing time and using extra effort to make the Heritage Assembly the best that it can be.
"The hardest part is missing band practice for heritage practice and juggling that with other stuff from school," Sophomore Aaron Cramer who represented Africa said.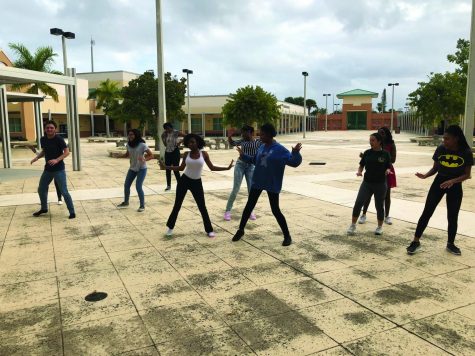 The annual Heritage Assembly shows freshman and reminds upperclassmen of the nature of Suncoast students: driven, appreciative, and authentic.
"There is so much diversity at Suncoast," senior Archi Patel, the club leader of Hands Across Campus said. "Students of different backgrounds and talents coming together for this event shows just how unique and unified we all are."