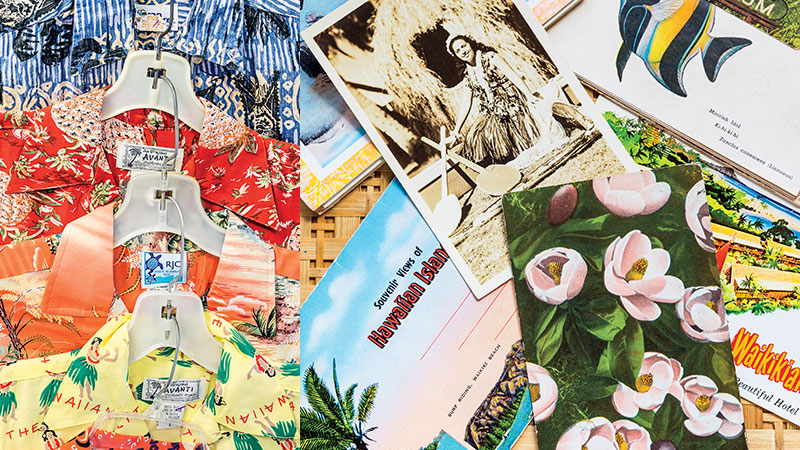 HAWAIIAN FRIDAYS
Students are sporting a new trend around campus.
November 12, 2018
Floral prints, leis and palm tree designs are making students go coconuts for Hawaiian Fridays! This is a day when students of any grade get to enjoy wearing their classiest Hawaiian shirts with their friends.
It all started with one student, Charlie Wandoff, who was particularly excited about wearing his Hawaiian apparel. "I started to think about how the Hawaiian style could make a huge comeback," Wandoff said. He started telling a couple of his friends to wear Hawaiian shirts with him as well. More people started noticing their fashionable luau apparel and almost instantly it became a trend. The Hawaiian style was contagious! Eventually, Wandoff and a large group of his friends spent every Friday in their Hawaiian shirts. "I was super surprised about how many others who were just as excited about wearing Hawaiian shirts as I was," Wandoff said. The activity became so widespread among his friends that they decided to call it, "Hawaiian Fridays."
"It is a super cool way to end the school week," junior Mariana Rivera said, "It makes Fridays feel like a vacation!" Also, students who participate love to show off their style on Instagram and Snapchat for other students to see and hopefully tag along.
Luckily, finding a Hawaiian shirt in Florida does not take too much effort. The key spots to buy these shirts are in tourist shops along the coast. Also, low priced Hawaiian shirts can be found in various Goodwills and other thrift stores around West Palm Beach. Students like pairing their shirts with accessories such as leis and flip flops. It really makes it feel like summer lasts all year long!
Anyone can sport their favorite Hawaiian prints each Friday. Charlie Wandoff and his friends say that they are always hoping for new people to take part in their trend, so iron your best Hawaiian shirt and join the fun!