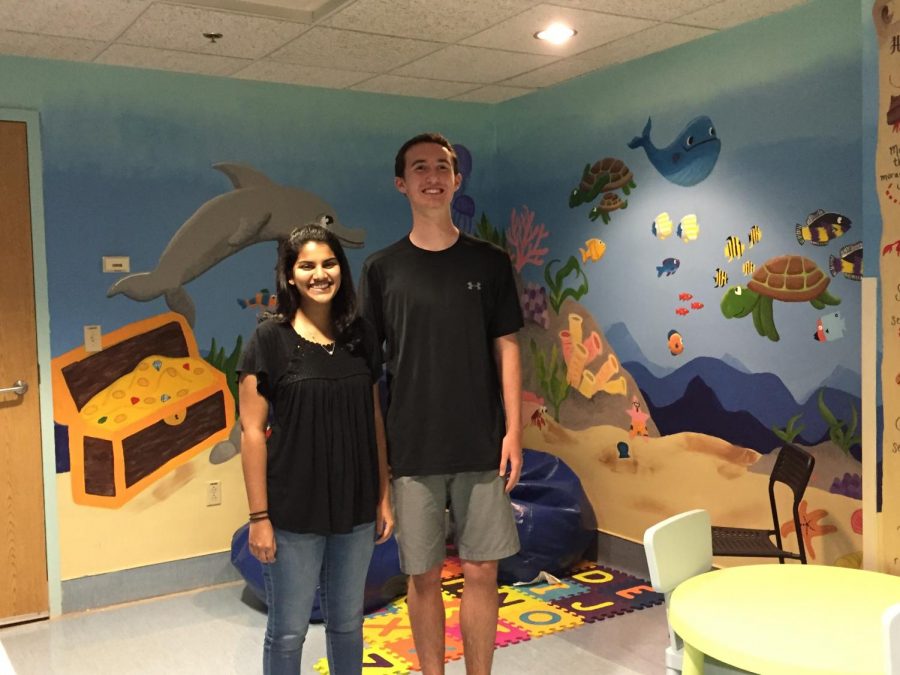 ART FROM THE HEART
Students put their artistic talents to good use by helping out their community.
November 6, 2017
As the new school year begins, people like to expand upon their horizons and join some of the various extracurricular activities offered at Suncoast. With the vast amount of different clubs ranging from debate to chorus, students may find it difficult to choose an activity that matches their skill level. One club that allows anyone to participate and not have their work go unnoticed is Art for Service. Art for Service is a brand new club created by MSE/IB seniors Natasha Mandi and Zach LaJoie.
"I was inspired to make this club upon realizing the potential that art has to make a change in people's lives and the need for it in our school and community," LaJoie said.
Both students enjoy creating art, but due to their MSE/IB schedule restrictions, they were not able to take art classes and use their talents to their full ability. Mandi and LaJoie decided to tackle this obstacle by creating Art for Service. The goal for the club is to specialize in art-related community service activities for the school and other organizations.
"Art for Service is a perfect outlet to practice, learn, and develop art skills while getting CAS and VPS hours," Mandi said.
Artistically-talented students are not the only ones who can join Art for Service; Mandi and LaJoie want to assure that students of all skill levels are able to participate within the club.
The club has a great deal of projects planned for the 2017-2018 school year. To be able to accomplish all of the planned projects throughout the year, the club has organized four different project categories: graphic design, community outreach, school improvement and fundraising. Each category has its own way of incorporating students' skills into helping the school and community.
Art for Service already took action this past summer. They created an undersea-themed mural that covers the waiting room walls in the Bethesda East Hospital's pediatric emergency room. The mural contains a hidden interactive scavenger hunt that kids can play while waiting.
One big project that Art for Service will be taking on this school year is creating a mural in the media center to help inspire students when reading and studying. The club will also be creating another mural by the Suncoast stadium. The mural would welcome people to the school by representing all the different sports that make up Suncoast. As homecoming approaches, the club will be decorating posters around the school. The club will not only be helping out around the school – they have also planned on painting the kennels at Big Dog Ranch Rescue. Art for Service will also be reaching out to other clubs to help with their graphic design. Clubs can contact Mandi or LaJoie for help designing posters, logos and T-shirts.
Mandi and LaJoie hope that everyone can join their club and use art to help out around the school and community. For a fun-filled year of art-oriented service projects, come to the weekly meetings every Thursday during lunch in the media center!