THE RAT PACK
Mr. Hanson's new "students" that will enhance everyone's learning experience.
Many students say that Brian Hanson's IB Psychology class has some challenging coursework. In September of 2019, though, students were surprised with some new additions to the curriculum: RATS! Mr. Hanson welcomed two pet rats to the classroom to enhance the learning experiences of students taking the course.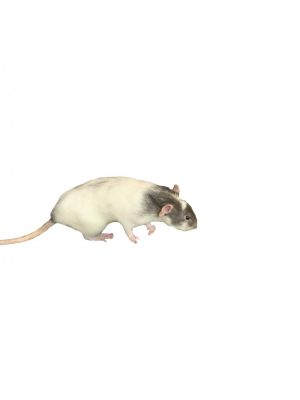 "A lot of the studies that we read in this class are done on rats due to their neural similarities with humans," Hanson said, "I thought that being able to do the experiments in real life would make the students' learning experience more fun and interactive."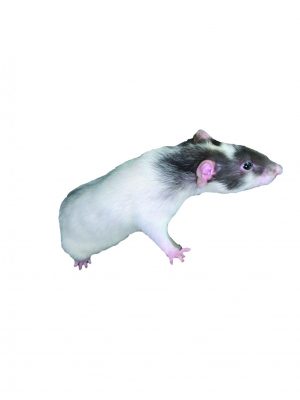 When Hanson's students saw the cage in the classroom for the first time, they were filled with anticipation for the rat's arrival. Little did they know, they would be surprised with two class pets!
"Having class pets is super cool. Especially ones that are as cute as the rats," Psychology student Liel Shamash said.
Hanson plans on doing in class experiments with the rats using his pellet dispenser and home-made rat maze. "These types of experiments will help students become more familiar with the psychology studies and the concepts that we learn about in the course," Hanson said.
Hanson was not shy with the rats either. He let students hold the rats as long as they handled them with care. By doing so, the rats became more comfortable in the classroom environment and warmed up to the students.
While the rats do not have names yet, students have taken it upon themselves to have a naming competition of Mr. Hanson's board. Fun names like "Ratney Spears" and "PlayBoiRatty" have appeared on the board.
One of the most important jobs in having a class pet, however, is maintenance. Students volunteer to pitch in and help clean the rat cage every so often. They are tasked with wiping down the ramps, the bottom of the cage, and refilling the cage with litter.
Senior Camila Caba said, "While it was a dirty job, a pair of gloves and some Kleenex wipes helped me through it. I also got some CAS hours which was a plus!"
The rave about Mr. Hanson's rats is only rising with students posing for photos and playing around with the new class pets. While some students were drawn away from the rats at first, many have started to become more comfortable with being in a learning environment with the little animals.
The rats will bring new, fun learning experiences and teach many students in the realm of psychology in the future. Who knew that two little rats would have such a large effect on students?